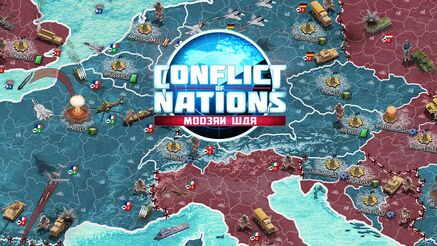 Welcome to Conflict of Nations!
Welcome to Conflict of Nations: Modern War. Conflict of Nations is a free-to-play real-time strategy war game based in modern times. The game features over 100 units and allows players to play as one of many global and regional superpowers. Players fight against each other and against AI opponents to dominate the planet.
Recent News
General Update (February 7, 2019)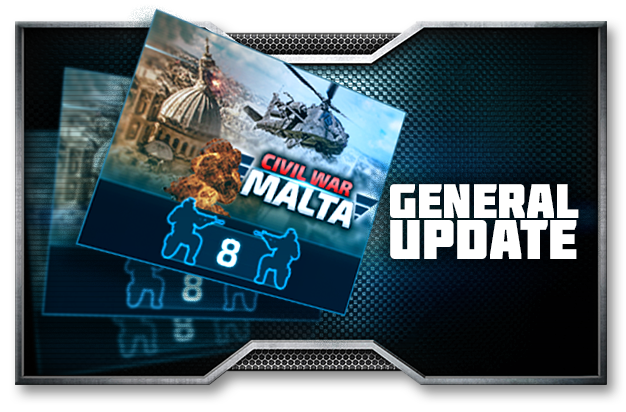 New map: Civil War Malta
The gold button is now disabled for situations where you cant use it (Units in combat, Full health units etc.)
Updated official wiki texts: Units, Combat, Campaign Types
Security Council players will now be removed from new games, if they join but do not perform a single action within 45 minutes (making way for other players)
Reduced homeland cities limit from 6 to 5 across all maps
Added a warning popup when cancelling research, construction or mobilization
Balancing updates to the Towed Artillery, Mobile Artillery, Multiple Rocket Launcher, Helicopter Gunship, Attack Helicopter, ASW Helicopter, and Cruise Missile
General Update (January 24, 2019)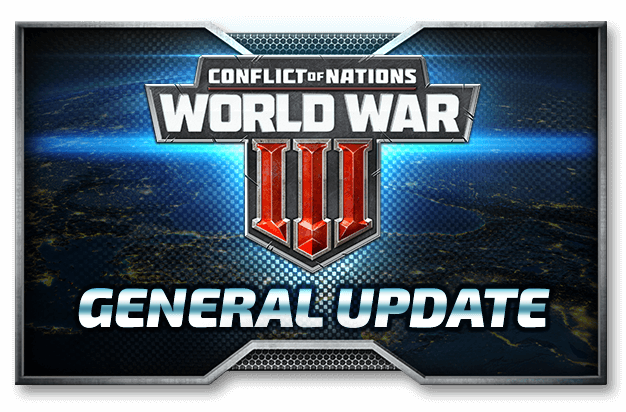 Theater Defense System made more powerful against missiles, anti-air made less powerful
In the World War III map, AI nations are now easier to conquer
Other minor rebalancing, map updates, and bug fixes, including that regarding the leader of a coalition
Nationalization Update (January 17, 2019)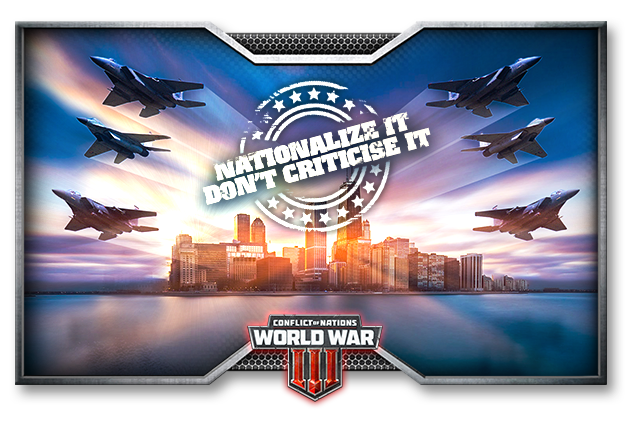 For countries with less than 6 cities, any occupied city can become a homeland city at no cost
Some games will now be "international" and include players from all languages. Other than messages, the game will still be in the language that one chooses.
CoN is now available in Simplified Chinese
Naval missile defense is nerfed
Small AI nations start with 1 National Guard instead of 1 Motorized Infantry
Relocating Headquarters now take much less time and resources
Adjustments to the Overkill map
Bug fixes
Bridgehead Update (December 19, 2018)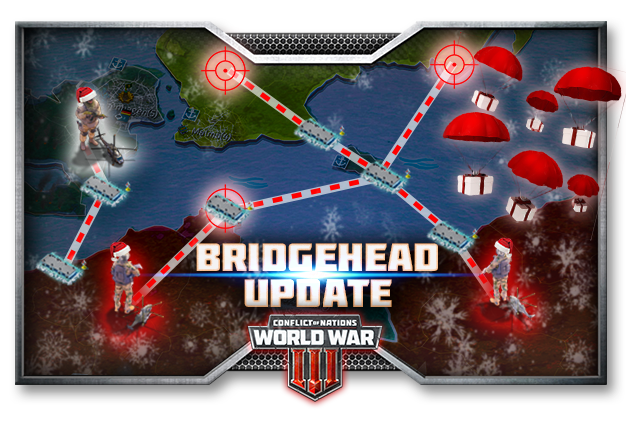 Navy Wharfs have been renamed to Pontoons and take less time and money to build.
City and province boundaries are being reshaped.
Other minor rebalancing updates and bug fixes.
Latest activity
Photos and videos are a great way to add visuals to your wiki. Find videos about your topic by exploring Fandom's Video Library.